About us (me)
Question. What or who is CMIT Consulting?
Short Answer: Chris Macneill Information Technology Consulting
Long Answer:
I'm a techie geek who has provided solutions for Telecomms and Computing for some of the world's largest companies for over 40 years. Born in the UK, I lived and worked there until 2008 when I decided to quit the "rat race" and move to NZ. Having relocated from Canterbury to the West Coast in 2016 and based in Greymouth, I'm looking to take on enough work to keep me sane, but not to get overwhelmed, so that I can provide a quality service, rather than "chasing my tail".
If you're interested, you can find my whole career history on my LinkedIn page.

However, the picture there is about 12 years old, I'm a bit greyer now, becoming more like my website Icon by the day, minus the star spangled robe and pointy hat!
Click on the menus to get more detail on the services I can provide, but in a nutshell I can assist with most software products and almost any modern electronic equipment, not just phones and PCs. I'm also now licensed by the PSPLA department of the NZ Ministry of Justice (Private Security Personnel Licensing Authority) to carry out work on Burglar Alarms and CCTV systems.
Don't let the "Consulting" suffix scare you, I'm happy to take on any size project, just contact me to discuss your needs and then watch me do my magic......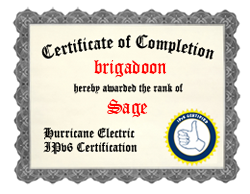 ---